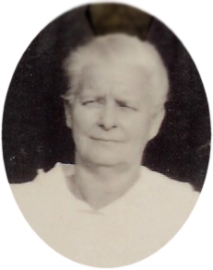 Amelia Goebel Strechenfinger
October 30, 1869 - December 9, 1957
---
Excerpts from her obituary:
Mrs. Amelia Frances Strechenfinger died Monday afternoon at a rest home at Osage City after a long illness.
She was a pioneer resident of Scranton, having been born there on October 30, 1869 and lived there until 1954 when illness forced her to move.
She is survived by a daughter, Mrs. Mable Bodine and a son, William Strechenfinger both of Scranton.